SkyPrep LMS for Software Companies
A Genius Learning Management Software for the Genius Minds
Training Solutions for Software Training
The biggest challenge for IT industry is that it is constantly evolving. What sets successful software companies apart is their quick adaptability to the changing landscapes of the industry.
Conventional learning does not cut it for tech-heavy companies. They need training solutions that are quick, efficient and effective. The best learning solution for IT sector is one that caters to the specific needs of the software development teams and stakeholders.
Onboarding & Orientation: Train new staff, have the most able experts on board, and automate your training. Enable quick learning and hiring to save costs.
On going training & Development: Whether you are installing a new CRM, introducing sales analytics, training on new marketing strategies and platforms, an LMS simplifies learning processes across the board.
Customer Training: Coming up with innovative products requires software companies to retrain their customers. LMS makes customer training a breeze too.
Benefits of Using an LMS for Software Companies
Scalable:

You might have a dozen people today but could soon explode into a large corporation. An LMS grows at the pace of your growth.
Cost Effective:

An organization's success depends on its cost-savings. An LMS is the most cost-efficient training solution.
Uniformed Training:

You might have a dozen people today but could soon explode into a large corporation. An LMS grows at the pace of your growth.
Performance Analytics:

Reward the best ones and improve the weak points. Keep your teams performing at their best with intelligent performance analytics.
Key Features for Software Training

White labeling
Your LMS can contribute to strengthening your brand internally and externally. It should allow you to rebrand it so it looks yours.

Easy to use
Ease of use is not optional for modern software tools – it is compulsory. An LMS that's easy to use makes learning and instructing quicker and productive.

Open API
Software companies understand software and what it means to have control. Open API allows them to have that control with programmatic access to the LMS.

Instructor-Led Training and Webinars
A complete LMS lets you benefit from instructor-led training and webinars for a perfect fusion of conventional and modern learning.

iOS, Android & Mobile-ready
No modern software should be devoid of on-the-go features. Your LMS should offer your teams freedom of learning with Android, iOS and Mobile learning.

Reportings
You have to stay on top of your training with reports that contain only the information that you think is crucial for performance monitoring.

Enterprise-Grade Security
Security has to be one of the top priorities for enterprises. From company's confidential documents to user information, all information must be protected with encryption protocols.

Advanced Reporting & Analytics
You can't expect learners to be motivated unless you have ways to analyze their performances. Your LMS should give you enough options to do that.
Why Choose SkyPrep?
Awarded:

Skyprep is the most recommended LMS and the one that offers highest value to its users according to Capterra. It has also earned its name among the top 20 most user-friendly LMS in 2016.
Trusted:

But what's more important is that there are over 500 companies that have completely transformed their training with Skyprep and benefited greatly from the improved results.
Low Cost:

Skyprep LMS has been developed with cost-saving and growth needs in mind to offer a short and long-term cost-efficient solution.
Great Support and customer service:

Professionally trained representatives listen to you and resolve your matters on the calls. Receiving your inquiries through emails and responding quickly with resolutions.
Quick Deployment:

While we want you to have a set it and forget experience, we personally make ourselves available from day one to help you with smooth deployment of our LMS.
Full Mobile Support:

We have created Skyprep LMS with details in mind. On-the-go availability accomplished by making our LMS available on Android and iOS devices.
Improve Your Online Training Today With SkyPrep!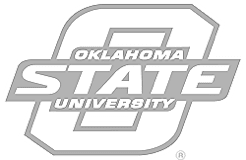 SkyPrep Inc. provides integrated corporate e-learning solutions to help top companies facilitate online training and knowledge sharing in their organizations.
hello@skyprep.com
1-855-SKY-PREP
1-855-759-7737
145 Front St E, Unit 207
Toronto, Ontario
M5A 1E3
Products
Resources
Solutions
About SkyPrep
Support