LMS for Manufacturing Companies
A Complete Training Solution for People with Diversified Skill Sets
Training Solutions for Manufacturing Industry
As a manufacturing company, two things you can't compromise on are quality and speed. However, increasing the speed of manufacturing should not mean lowering the quality of your products. Achieving that is only possible when you are training your employees with diversified skill sets on an ongoing basis.
Keep in mind, your quality and manufacturing speeds are two factors that can prevent you from becoming commodity producers that are easy to replace. Take your employee and worker training to the next level with an LMS – learning management system.
Training New Workers: Use an LMS to train your workers quickly as soon as they join the company because their slow or lack of performance can disturb the entire chain of processes.
Safety Training: Manufacturing industry requires its workers to do lots of dangerous tasks. Train employees with ongoing safety training that is crucial for them more than it is for workers in any other industries.
Compliance Training: To develop trust in your customers, you have to guarantee that your processes comply with international standards. An LMS simplifies and quickens compliance training.
GMP Training You have to be manufacturing your products consistently according to the quality standards, and an LMS guarantees that consistency with ongoing tests and evaluations.
Benefits of Using an LMS for Manufacturing Companies
High Productivity:

Your manufacturing processes result in increased productivity when they are free from errors and mistakes. An LMS can achieve high productivity with proper process training.
Uniformed Training:

Since manufacturing companies have to comply with lots of international and national laws, they need uniform standards in their processes. And that comes from consistent training with LMS.
Low Cost:

Using an LMS has dual benefits: it reduces the costs by improving the efficiency of your processes, and by increasing the productivity of your workers.
Scalability:

If you have set yourself apart from your competitors and expect exponential growth, an LMS grows with your growing employee training needs.
Employee-oriented Training:

With so many different workers working in so many different departments, it makes sense to use LMS so every worker can train at a comfortable time and his/her own pace.
Key Features of an LMS for Manufacturing Company

Certification
Even if it is not an internationally recognized certificate, you can certify your employees for participation in the training to encourage them for further learning.

User Management
Your LMS must enable you to become more efficient in handling your learners, managers, admins, etc. Assigning roles, giving permissions, grouping users, etc. should be integrated into your LMS.

Security
Again, when you have to train employees in so many different locations, it is mandatory for your LMS to be secure according to the latest international standards.

Mobile
With your operations in multiple countries, it makes sense for your LMS to allow learning on the go. Mobile compatibility is not optional; it is a must-have.

Reporting & Analytics
Increased productivity and efficiency can be expected from those who put their heart in learning. Recognize the employees those special employees through reporting and analytics.

White Labeling
Keep your brand alive even within your employees by branding your LMS. A white label solution lets you customize everything according to your brand.

Compliance
It does not matter how good an LMS is, if it does not train your employees on compliance issues, you could end up with substantial legal troubles.
Why Choose SkyPrep?
We Are Trusted:

A wise customer looks at other customers to see the results of their purchases. With SkeyPrep, more than 500 companies have taken their employee training to the next level.
Award-Winning LMS:

Have the peace of mind that Capterra has recognized the LMS you are using as the most recommended LMS. SkyPrep's user-friendliness has also received recognition in 2016.
Our Customer Support Is the Best:

Call our professionals so they can help you with your software-related issues. Elaborate on your issues in the emails and receive professional responses.
Ease of Use:

SkyPrep is easy to use for the course creators as well as the learners. It ensures that every user starts working objectively as soon as they open the software instead of spending time learning it.
Very Little Deployment Time:

Manufacturing companies are a part of the fast-paced industry. SkyPrep is quick to deploy so you can start training your workers without causing delays in your processes.
We Have Integrated ILT:

SkyPrep takes advantage of an LMS approach but integrates the instructor-led training feature to give you control over your training as well.
No Limit on Courses and Users:

We understand manufacturing companies need to training hundreds and thousands of workers so we don't limit the number of courses and users you can add to SkyPrep.
Security for Peace of Mind:

The way we have created SkyPrep ensures that all your information is secure no matter how broadly your learners are dispersed within the country or beyond borders.
Improve Your Online Training Today With SkyPrep!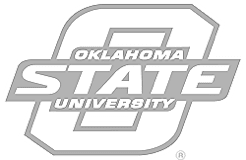 SkyPrep Inc. provides integrated corporate e-learning solutions to help top companies facilitate online training and knowledge sharing in their organizations.
hello@skyprep.com
1-855-SKY-PREP
1-855-759-7737
145 Front St E, Unit 207
Toronto, Ontario
M5A 1E3
Products
Resources
Solutions
About SkyPrep
Support