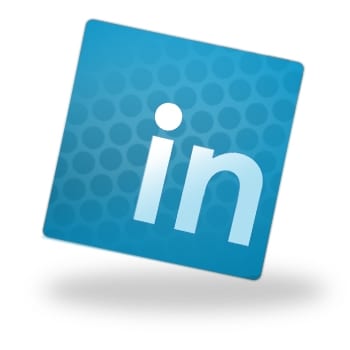 Leveraging LinkedIn To Find Top Talent
LinkedIn remains one of the most popular social networking sites on the Web, especially among business professionals. As more job seekers, executives and companies continue to join, LinkedIn has developed features specifically geared toward improving user experience on the site.
According to the Pew Research Internet Project, nearly 22 percent of online adults use LinkedIn, many of whom use the site to recruit new workers for their businesses. There are several ways human resources managers and company executives can leverage this site when recruiting new talent, and if they learn how to navigate features, they can make the most of their hiring efforts. For companies looking to further engage employees by providing them with meaningful social media content, they should look into teaching workers and new hires how to boost their LinkedIn profiles through training software or company wide meetings.
Taking advantage of LinkedIn's features
Whether you're using the traditional profile provided by the site's free service or paying a bit extra to unlock professional pages, LinkedIn is replete with features ideal for any business or executive looking to reach a vast range of talent.
Consider the following tools when maximizing the effectiveness of your page.
Groups 
LinkedIn groups allow companies to compile users in like-minded communities, sharing content, jobs and discussions with several different people. Additionally, these pages are a great way to reach a wider audience that may be interested in your company or its offerings. Sam Ford, director of audience engagement at Peppercomm, explained to CIO magazine that groups are ideal for boosting brand recognition on the Web.
"To truly build community, companies are often best served [by starting a LinkedIn group] for a very specific group of people with whom the company hopes to engage and – crucially – who would find value in engaging with one another, and having your company facilitate that connection," Ford said, as quoted by the source.
Site goes mobile
More companies have begun to recognize the importance of optimizing their sites for mobile devices, and LinkedIn is no exception. The site recently overhauled its pre-existing mobile strategy and opted for a more streamlined approach. According to The Telegraph, the site's mobile audience has risen exponentially over the past couple of years, causing executives from the company to rethink their mobile platforms. Instead of offering just one app for users to download, the site released four – each specifically catered toward connecting users and improving their experience.
Pulse: Generates customized news content to deliver to downloaders
Contacts: Compiles all the user's LinkedIn contacts and their information
SlideShare: Makes business documents accessible by mobile device
Recruiter: Connects users to recruiters through messaging features
Companies looking to boost their LinkedIn presence should examine these new apps and discover the ways they can tailor business content for these platforms.
Make the most of your content
After examining the site's features and how to best reach consumers, businesses should place a great deal of effort on the type of content they're sharing with the online community. Job posts should be descriptive yet succinct, as those who seek employment may not want to read through paragraphs of specifications pertaining to the position.
When it comes to daily posts, businesses should treat this network similar to their other social media sites. Since LinkedIn reaches an audience primarily consisting of business professionals, content should be geared toward this crowd, offering helpful hints or informative pieces about the business realm. Companies should choose content that will be interesting toward their consumer base, as these individuals may be more likely to see and share articles.
---
2 responses to "Leveraging LinkedIn To Find Top Talent"