Teaching Institutions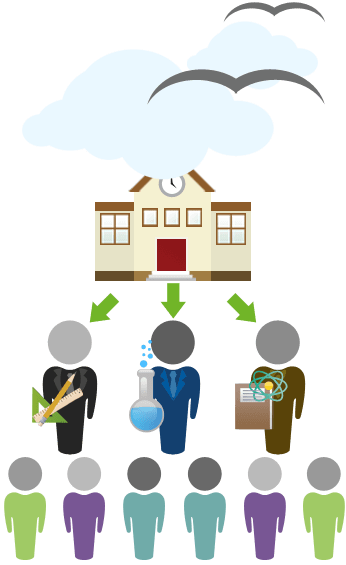 Institutions looking for a learning management system that has all the tools necessary to easily manage classes, teachers, and students, can try the SkyPrep learning platform. Our eLearning software will take care of all your teaching needs, whether it's for a school, university, college or another institution. Advise your teachers to integrate SkyPrep into their various courses and they will surely take teaching to the next level. Using our platform to complement teaching will give you the means to instantly monitor the performance of your students and your teachers.
Create and Manage Courses
Build a repository of knowledge, created by you or your teachers, and pick-and-choose from its content to make entire courses. Examine the results of students progressing through each course.
Track Students and Teachers
See which students are understanding the learning material with online testing and reporting. Review the content your instructors are assigning their students to ensure the quality of their teaching.
Affordable Solution
Easily scale the size of your platform to the number of students you have. Let SkyPrep grow together with your institution.