SkyPrep Introduces 21 CFR Part 11 to its LMS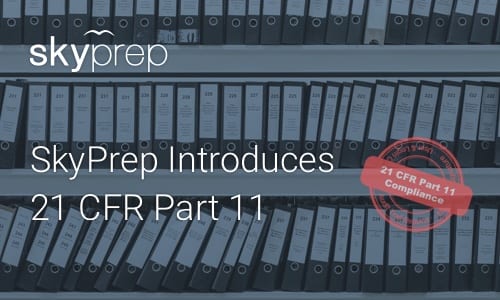 SkyPrep LMS recently announced the launch of Food and Drug Administration's (FDA) 21 CFR Part 11 feature which focuses on the confidentiality and security of customer information, e-document administration and approval requirements for signatures and e-documents. This is a wonderful new feature which has made a lot of things convenient for the organizational users.
Keeping the information of one's clientele and customers strictly private is no longer an issue because FDA 21 CFR 11 has now become a part of SkyPrep. Part 11 of CFR 21 is a document which defines the criteria through which electronic signatures and electronic records are considered reliable, trustworthy and equivalent to records on paper.
In several organizations, training records are very often appraised during a regulatory assessment of 21 CFR Part 11 compliance. Even in the case where a business is not under direct regulation of FDA, CFR 21 remains an accepted standard for inspection, e-signatures, and recordkeeping. Therefore, it is extremely vital for a corporate LMS to ensure that their features are in strict accordance and compliance with CFR 21 Part 11.
SkyPrep, therefore, also decided to update its system with this feature in order to ensure that the training records of its clients are always up-to-date and ready to be inspected at any given time.
How SkyPrep uses 21 CFR 11
Here is a complete list of features that SkyPrep now offers to its users through its 21 CFR 11 code.
Audit Trail Reports

– With the new feature audit trail reports have become convenient as they now specify the exact time, data, event, affected data object, type of change, comments and operator identification.

Electronic Signatures

– Configurable e-signature options are now available at SkyPrep which let the user add his/her full user name, time, date, unique ID and also the meaning of the signature when it was captured.

User Authentication

– Authentication at SkyPrep LMS now requires a specific user ID and password. These unique IDs are assigned to each user so that their actions can be conveniently tracked.

Login Control

– Admins are immediately notified of any inactivity lockouts or restricted login attempt through special features.

Data Security

– Customer Information is consistently backed up and user data is protected through SSL at SkyPrep.
SkyPrep now ensures that it follows the standards of 21 CFR 11 set down by FDA and conforms to it completely. The following are the few ways in which SkyPrep conforms to these standards in its system.
The user data is protected at all costs and unique IDs and passwords are provided to the users for this exact purpose. This makes SkyPrep an even more secure service than before.

As the system accommodates a large number of users, it also ensures that every user has a unique login information to avoid any user data breach.

Passwords at SkyPrep also conform to the standards set down by FDA and ensures that a user's identification data cannot be copied by any one else.

Any suspicious or unauthorized activity is immediately reported by SkyPrep LMS.
Previously, FDA could have claimed that the system at SkyPrep is prone to security breaches and, hence, the organizations using this system are vulnerable. However, with the recent launch of FDA's feature in the LMS system, it is no longer the case.
SkyPrep now strictly conforms to the standards set by the Food and Drug Administration and everything is safe and sound now. The timing of the introduction of this new feature couldn't have been better as every other LMS is now introducing this feature. SkyPrep's popularity is sure to sky-rocket with this new feature introduction.
---
Improve Your Online Training Today With SkyPrep!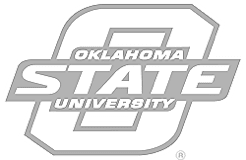 SkyPrep Inc. provides integrated corporate e-learning solutions to help top companies facilitate online training and knowledge sharing in their organizations.
hello@skyprep.com
1-855-SKY-PREP
1-855-759-7737
145 Front St E, Unit 207
Toronto, Ontario
M5A 1E3
Products
Resources
Solutions
About SkyPrep
Support