Making Homeworking Work For Your Business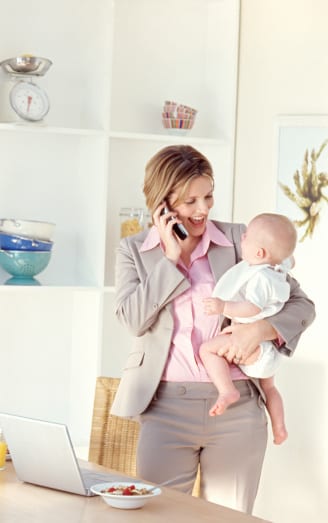 Homeworking has received a lot of bad press of lately, following the recent high profile announcement that Yahoo will be removing all homeworking privileges. Perhaps a company using an online course software can help remedy the issue, but the cracks in the home-working paradigm had begun appearing long before the controversial Yahoo announcement. Yes, a study by Wakefield Research made some quite worrying findings about lack of efficiency and productivity while homeworking. They found that 43% of homeworkers watch TV and 20%  play video games while 'officially' working from home. This study shows that there is more than just a crack but a gaping chasm in the homeworking paradigm.
But, its really too soon to be casting home-working out of your business, because flexible working brings many benefits in that it is an excellent attraction and retention tool. It is also a cost effective and practical way to expand your business into a new city, country or continent.
So, there are sound business reasons to make home-working work for your business – and it can be made to work, for example, look at the millions of self employed homeworkers who deliver great products and services to companies throughout the world.
So, how do freelancers make homeworking work where employers are struggling? Its simple and is linked to the compensation model, that is, a freelancer's compensation is mostly linked to performance, that is, if they don't perform, they don't get paid. Employees on the other hand tend to be compensated based on activity, that is, as long as they clock in and out, they will be paid, no matter how bad their performance might be. 
Therefore, if employers want to encourage more productivity in their homeworking population, they should ideally move homeworkers to a more pay for performance model. For this transition to work effectively, managers will need to undergo specific training on how to set goals and manage staff on an output basis rather than a traditional activity based management model. They will need to develop a new leadership style, moving from a coaching/nurturing style more akin to employees to a more pace setting style, akin to managing a self employed worker. This is therefore a great opportunity for the L&D function to make an intervention to help bring the homeworking paradigm back on track.
---